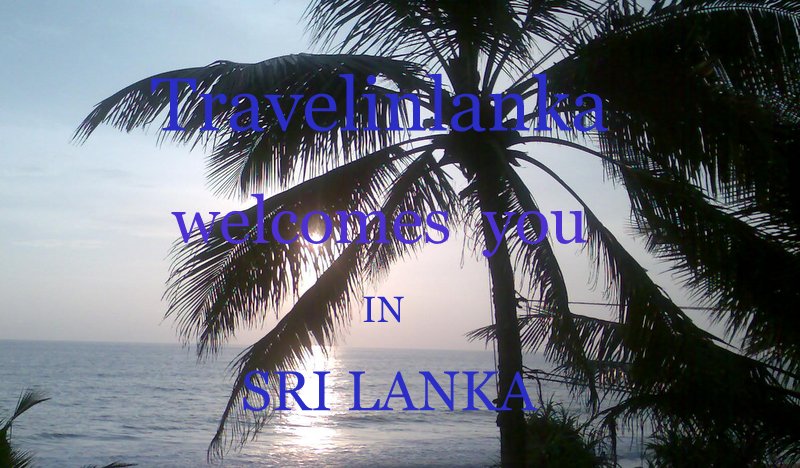 Trips - Tours - Taxi - Airport Transfer and Guide Service
Sri Lanka, being a tropical island in the Indian Ocean and near Equator, offers an overwhelming natural beauty from north to south, east to west. Along the 1,340 km long coastline you will find long sandy beaches with palm trees or impressive rock formations. In addition an abundant wildlife, flora and fauna.Fine Gem stone, Ayurvedic plant and medication. The ocean is rich in coral reefs, fish, turtles, dolphins and even whales.
The central highlands of Sri Lanka with its rushing waterfalls, ravines and tea estates clinging to steep hillsides is a most breathtaking sight.
The climate it warm and sunny throughout the year apart from the time of the two monsoonal periods, which affect opposite sides of the island. However, rain showers, especially in the cooler hill country, are not unusual.
The nation of Sri Lanka has recovered from a 26 year long civil war, which ended in 2009, and from the deadly 2004 tsunami. The progress is apparant.
Sri Lanka has a long history and many important cultural monuments to show. Sri Lankan culture is best known for its  cricket, food, holistic medicine and religious Buddhist icons. The country exports  tea, cinnamon, Ayurvedic medicin, Wood carving and gems. 
Nowadays many kinds of leisure activities are offered: water sports, diving, snorkeling, fishing, white water rafting, canoeing , surfing, golf. Wild life safaries are popular. Ayurvedic treatments for those, who care about health.
VISA: Since January 1st 2012  the Department of Immigration & Emigration of Sri Lanka demands, that you obtain an ETA before entering the country. Find more information at  http://www.eta.gov.lk/slvisa/
Trips and tours, including over night stays at hotels, villas or guesthouses after your choice, can be arranged.
Special Honey moon tour packages and Family tour packages are available.
Transportation in Sri Lanka is a chapter in itself. Air service is available or you could rent a car (if you dare), but if you want to see and experience Sri Lanka, you should use the Railway or go by the old roads. You can go almost everywhere either by bus or train. It is cheap, crowded and stuffy - and demands patience and good nerves. However it can be a great experience, and you no doubt meet new friends within short. Tuk-tuks (bajajs or 3-wheelers) are convenient for short trips. There are a lot of them - and you cannot avoid being offered a "taxi" in the street. Do remember to agree on a price, before you get in. 

The average speed on country roads is more or less 30-40 km (18-24 miles) per hour all over Sri Lanka, due to traffic and road conditions.
The easiest way to get around is to hire a vehicle with a driver. Then you can go, where ever you want, when you want it.

Travelinlanka offers you this service at a low price. For example 1 whole day for the amount of US $ 90 in an insured, air conditioned, new model car or van with an experienced English speaking chauffeur/guide.

Please contact Travelinlanka to hear of the possibilities.