SIGIRIYA
Lions rock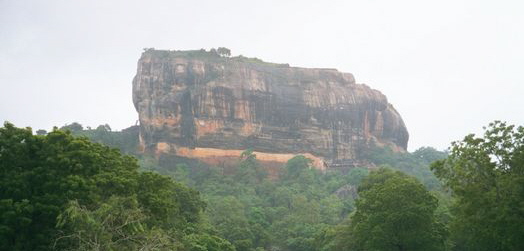 Sigiriya - perhaps the 8th wonder of the world.
The rock is a hardened magna plug from an extinct and long-eroded volcano. It stands high above the surrounding plain, visible for miles in all directions. On top is the remains of a palace, but it is the view, that is the most impressive. Entrance to the rock  goes through the 'Lions mouth'.

Lions rock is surrounded by gardens, reservoirs, ancient paintings and other structures.

A popular tourist destination.

Once you are in Sigiriya take the oppotunity to visit the Dambulla Cave Temple. In the area are 80 known caves, where prehistorical people are belived to have lived. The cave temple has as many as 153 Buddha statues and innumerable paintings.

 
Read more about Singiriya here:
http://en.wikipedia.org/wiki/Sigiriya
http://sigiriya.org/gallery.htm
Let Travelinlanka show you this unique place in Sri Lanka! Please Contact Us
---
Find the best deal, compare prices, and read what other travelers have to say about hotels in Sigiriya